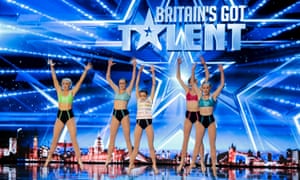 ITV's chief executive, Adam Crozier, is stepping down after seven years at the helm of the UK's biggest free-to-air commercial broadcaster.
Crozier, who led a turnaround at ITV after the 2009 recession and successfully reduced the broadcaster's reliance on advertising revenue by building up its production arm, will leave to pursue a portfolio of roles at private and publicly listed companies.
His departure means both ITV and its nearest rival, Channel 4, are seeking new chief executives. Scottish broadcaster STV has also just begun the search for a new chief executive; while the top jobs at Sky and the BBC may be up for grabs within the next year.
All told, the British TV industry is entering an unprecedented period of senior management upheaval, at a time when traditional broadcasters face ever increasing competition for viewers and revenue from digital interlopers including Netflix, Amazon, Google and Facebook.
The next generation of leaders will be polishing their CVs and awaiting the headhunter's call in this latest round of executive suite musical chairs, eying up jobs with annual remuneration ranging from BBC director general Tony Hall's £455,000, to the £4.74m taken home by Jeremy Darroch, Sky group chief executive, last year. Crozier was paid £3.4m in 2016.
Darroch is expected to move on after nearly a decade in the top job at Sky if the 21st Century Fox takeover wins approval later this year. At the BBC Hall, into his fifth year as director general, may also soon be considering his next career move. BBC directors general have traditionally served a five-year term, though Mark Thompson, Hall's predecessor but one, did the job for eight.
The first top TV job to fall vacant is likely to be at ITV, with Crozier departing at the end of June. Finance director Ian Griffiths will step up to chief operating officer and run the company for an interim period, while the chairman, Sir Peter Bazalgette, becomes executive chairman and oversees the recruitment of Crozier's replacement.
Channel 4 began its own search for a new chief executive in March, when it was announced that David Abraham was leaving after seven years. The broadcaster is understood to be aiming to appoint his replacement by the end of June, though no firm date for Abraham's departure has been set.
So the two recruitment processes are likely to overlap and some candidates may be considered for both jobs.
Tamsin Garrity, an analyst at Jefferies, believes that with Crozier successfully setting ITV's post-recession strategic direction – boosting digital income and building an international TV production business to reduce its over-reliance on TV advertising – a radical candidate is not on the cards.
"Potential candidates are likely to have a background in production or digital, though ITV is now less likely to be looking for a transformation candidate given the strategy is well established," she says.
Griffiths, highly rated by the City, could be a strong internal contender. Potential external candidates include Simon Fox, chief executive of Daily Mirror publisher Trinity Mirror, who was linked to the ITV job before Crozier was appointed; and Erik Huggers, the former Microsoft, Intel and BBC digital executive now running music video service Vevo.
Dame Carolyn McCall, the former Guardian Media Group chief executive now running EasyJet, and Nationwide Building Society boss Joe Garner, a former BT executive, could also enter the fray.
At Channel 4, Jay Hunt, the broadcaster's chief creative officer, and sales chief Jonathan Allan have put their hat in the ring to take over from Abraham, who took home £855,000 in 2015.
Potential external candidates will have to be prepared for a move to Manchester or Birmingham if the government gets its way and relocates Channel 4's headquarters from central London.
They could include Anne Bulford, Channel 4's former chief operating officer, who left in 2013 to join the BBC, where she holds the role of deputy director general. But Bulford may also have her eye on the top jobs at ITV and the BBC itself.
Kevin Lygo, ITV's head of television, who left his role as Channel 4's director of television and content in 2010 after missing out on the top role to Abraham, may also fancy another tilt.
Other names in the frame include UKTV boss Darren Childs – Abraham held the role before his surprise selection to run Channel 4; Tim Davie, chief executive of BBC Worldwide, the corporation's commercial arm; and Jane Turton, who runs All3Media, the producer behind Midsomer Murders, Skins and The Only Way is Essex.
Rob Woodward, a former investment banker and Channel 4 executive, announced he was standing down as STV chief executive last week and has not publicly ruled out running for the Abraham's job.
If 21st Century Fox completes its £11.7bn takeover of Sky this year – which has become far less certain as Rupert Murdoch's US empire becomes embroiled in scandal – then the odds are that Darroch is also likely to depart.
However, Fox co-chairman Rupert Murdoch is likely to stick within his media empire to choose a successor. Andrew Griffith, Sky's finance and operations chief, and Stephen van Rooyen, promoted last year to run the UK and Ireland business, would fancy their chances. Another highly-touted name is Jan Koeppen, chief of Fox Networks Group Europe and Africa, who has sat on the three Sky Europe boards of Germany, Italy and UK.
At the BBC, Hall has successfully negotiated new licence fee and royal charter deals and just helped put the finishing touches to a new unitary board to run the corporation, following the scrapping of the BBC Trust and the handing of regulatory duties to Ofcom. The 66 year-old may feel it will soon be time to bow out after a series of bruising negotiations with the government.
Internal candidates to replace him could include director of strategy James Purnell, head of news James Harding and head of content Charlotte Moore. However, only Bulford was given a coveted place on the BBC board.