Don't Miss These Information
Subscribe To us today.
    Get your information  now.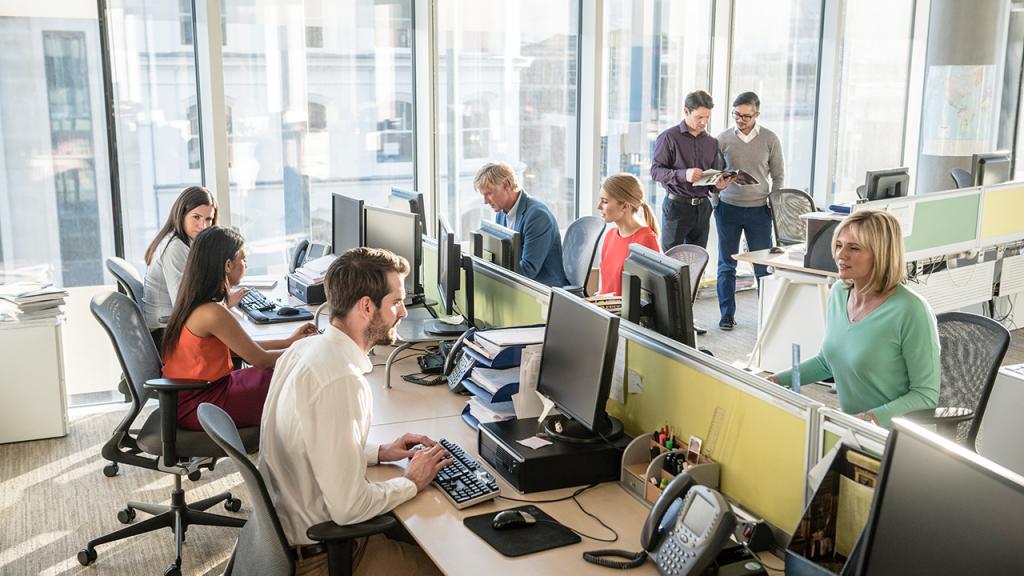 (If you require any further information, feel free to contact Us)
---
Post a Topic Free
---
President Buhari Appoints Heads of 23 Federal Agencies [FULL LIST]
President Muhammadu Buhari has approved the appointments of Chief Executives and Directors for twenty three Federal Government Agencies.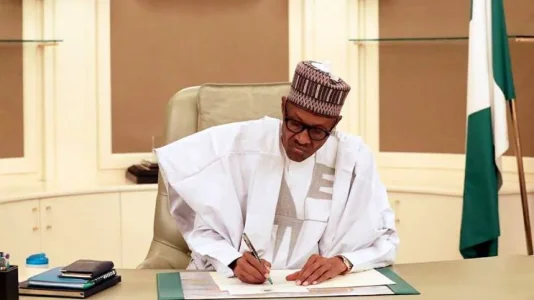 The list was released Thursday night.
The names of the new appointees and the agencies are as follows:
S/N ORGANIZATION APPOINTEE DESIGNATION
1) National Agency for the Prohibition of Trafficking in Persons (NAPTIP)
Barrister Julie Okah-Donli – Director-General
2) National Centre for Women Development (NCWD)
Barrister Mary Ikpere-Eta – Director-General
3) Nigeria Social Insurance Trust Fund (NSITF)
Bayo Somefun – Managing Director
Tijani Suleiman – Executive Director
Mr. Jasper Azuatalam – Executive Director
Kemi Nelson – Executive Director
4) Federal Mortgage Bank (FMB)
Arc. Ahmed Dangiwa – Managing Director
Melvin Eboh – Executive Director (Org. Resourcing)
Hajiya Rahimatu Aliyu – Executive Director (Loans Department, Securities Issuance and Market Development)
Umaru Abdullahi Dankane – Executive Director (Policy and Strategy Loans Set-Up and Pay Off)
5) Bureau of Public Enterprises (BPE)
Alex Okoh – Director General
6) Petroleum Products Pricing Regulatory Agency (PPPRA)
Abdulkadir Saidu Umar – Executive Secretary
7) National Park Service (NPS)
Ibrahim Musa Goni – Conservator-General/Chief Executive Officer (CEO)
8) Service Compact (SERVICOM)
Nnenna A. Akajemeli – National Coordinator/CEO
9) National Directorate of Employment (NDE)
Dr. Nasiru Mohammed Ladan – Director General
10) Michael Imoudu National Institute for Labour Studies (MINILS)
Saliu Dada Alabi – Director General
11) National Research Institute for Chemical Technology
Professor Jef. T. Barminas – Director General
12) Nigeria Institute for Social and Economic Research (NISER)
Dr. Haruna Yerima – Director General
13) Nigeria Insurance Commission (NAICOM)
Sunday Thomas – Deputy Commissioner
14) Consumer Protection Council
Tunde Erukera – Executive Secretary
15) Federal Character Commission
Barr. Mohammed Bello Tukur – Secretary
16) National Pension Commission (PENCOM)
Dikko Aliyu Abdulrahman – Director-General (Subject to Senate Confirmation)
Funso Doherty – Chairman
Akin Akinwale – Executive Commissioner
Abubakar Zaki Magawata – Executive Commissioner
Ben Oviosun – Executive Commissioner
Nyerere Ayim – Executive Commissioner
17) Federal Capital Development Authority
Engr. Umar Gambo Jibrin – Executive Secretary
18) Nigeria Agriculture Insurance Corporation
Mrs. Folashade Joseph – Managing Director
19) Administrative Staff College of Nigeria (ASCON)
Cecilia Umaru Gaya, mni – Director General
20) Lagos International Trade Fair Management Board
Mrs. Luci Ajayi – Executive Secretary
21) Nigeria Export Processing Zones Authority
Barrister Emmanuel Jimme – Managing Director
22) Nigeria Lottery Regulatory Commission
Lanre Gbajabiamila – Director General
23) Nigeria Automotive Design and Development Council
Jalani Aliyu – Director General
---
Quize Test
Get SMS & Email Alerts immediately  Click Here to Subscribe
---