US cases top half a million: Half a million Americans have been diagnosed with the novel coronavirus. The grim statistic means that almost one in three cases worldwide is found in the United States. New York state alone has more cases than any other country except the US.
As the country recorded the biggest single-day jump in Covid-19 deaths, President Donald Trump announced he will create an "opening our country" taskforce. But as health experts study China and other countries that are starting to lift some of the harshest restrictions, they warn that "opening" the US should not be rushed.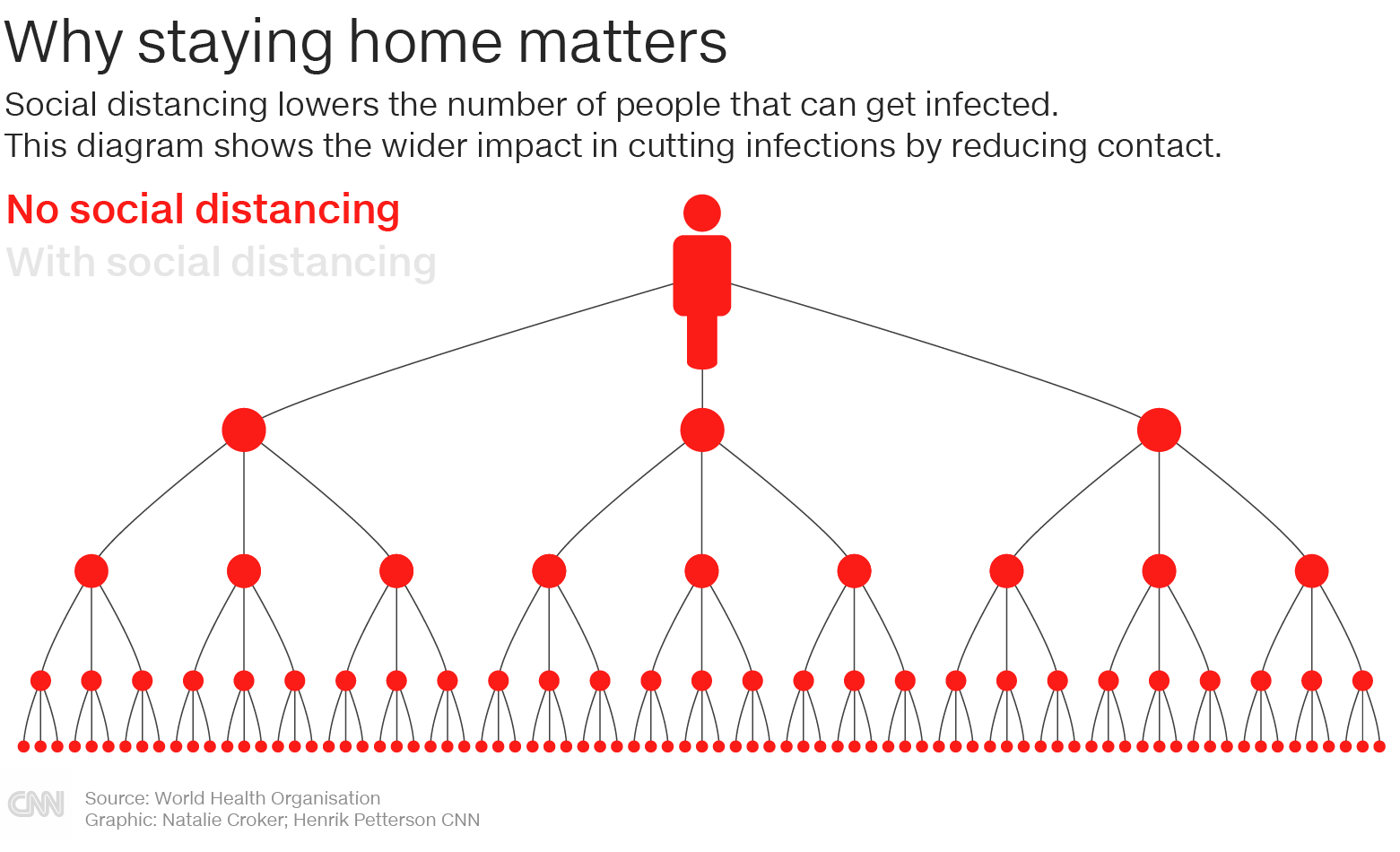 European countries cautiously consider easing lockdown: Earlier this week, China started allowing healthy people to leave Wuhan, where the outbreak emerged in December. In Europe, several countries are now cautiously following in China's footsteps.
Though mass gatherings and international travel remain largely off limits, some shops, outdoor exercise centers and schools are beginning to reopen in some countries including the Czech Republic, Austria, Denmark and Norway.
Austria will gradually lift its lockdown after Easter, but quarantine in prominent ski resorts has been extended by more than two weeks after coronavirus tests showed the virus is still widespread in the Alpine province of Tyrol.
Boris Johnson's brother criticizes PM's pre-hospitalization treatment: Max Johnson, the half-brother of Boris Johnson has described the Prime Minister's pre-hospitalization treatment as a "shambles."  On Saturday, a Downing Street spokesperson said the Prime Minister "continues to make very good progress" after he was released from intensive care Thursday. Johnson remains in hospital.
Nearly 60,000 people have recovered from coronavirus in Spain, but the number of deaths recorded in Spain has risen by 510 in the past 24 hours — an increase of 3.2%.
Source CNN