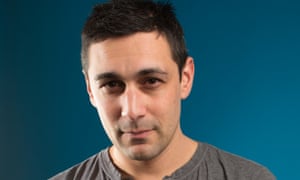 The BBC has reprimanded the presenter of Radio 4's Inside Science after he called on his Twitter followers to write to their local MPs about the reappointment of Graham Stringer, a climate change sceptic, to a parliamentary committee.
Adam Rutherford "potentially compromised the BBC's impartiality" by publicly criticising the Labour MP's return as a member of the Commons science and technology committee, the broadcaster's editorial standards team said.
The BBC will stand by Rutherford but said that he had been advised of his responsibilities when using social media. In a response to a complaint by Stringer, it said Rutherford regretted the tweets and "accepts that he needs to consider carefully how his other published views might impact on his BBC work, and if necessary take advice from his editor at the BBC".
Stringer welcomed the BBC's "swift and appropriate response" to his complaint. He added: "I have been a member of the science and technology committee for 10 years. I have a degree in chemistry and have worked as a scientist in industry for a decade. I will continue to use my scientific training to look at all the issues that come before the committee, including global warming."
This is not the first time Stringer and the BBC have been involved in a row over climate change. In 2015 the BBC apologised for a Radio 4 programme, What's the Point of the Met Office?, after it was found to have committed a "serious" breach of impartiality and accuracy rules by not establishing that climate change sceptics were a "minority voice, out of step with scientific consensus". In the programme, Stringer said there was no scientific evidence linking winter floods in Britain to climate change.
Stringer is a trustee of the Global Warming Policy Foundation, a thinktank chaired by the former chancellor Nigel Lawson that opposes policies aimed at limiting greenhouse gas emissions. The GWPF denies it promotes climate change denial, insisting it does not have an official view about global warming and is instead focused on providing the "most robust and reliable economic analysis and advice" regarding global warming policies. Read more