LAGMEN NET C.E.O and the team official say congrats to   Marvelous, C.L.O Akpomeyoma Mudi , ijeoma ,Shedrach who serve at Orawuku grammar school.  passing out corps member, You all  always make limitations your goal and It took a lot of hard work to reach this goal,
Everyone wants success, but it only follows those who make a true approach to get it. You know the hard work and dedication has a destination which is success. Keep on going You always fulfill the expectations of the people around you. We expected your success and here you have made it!  You all make weakness your strength and are able to transform loss into profits. You all know the strategy, which is staying focused. I congratulate you for this achievement and keep going in future.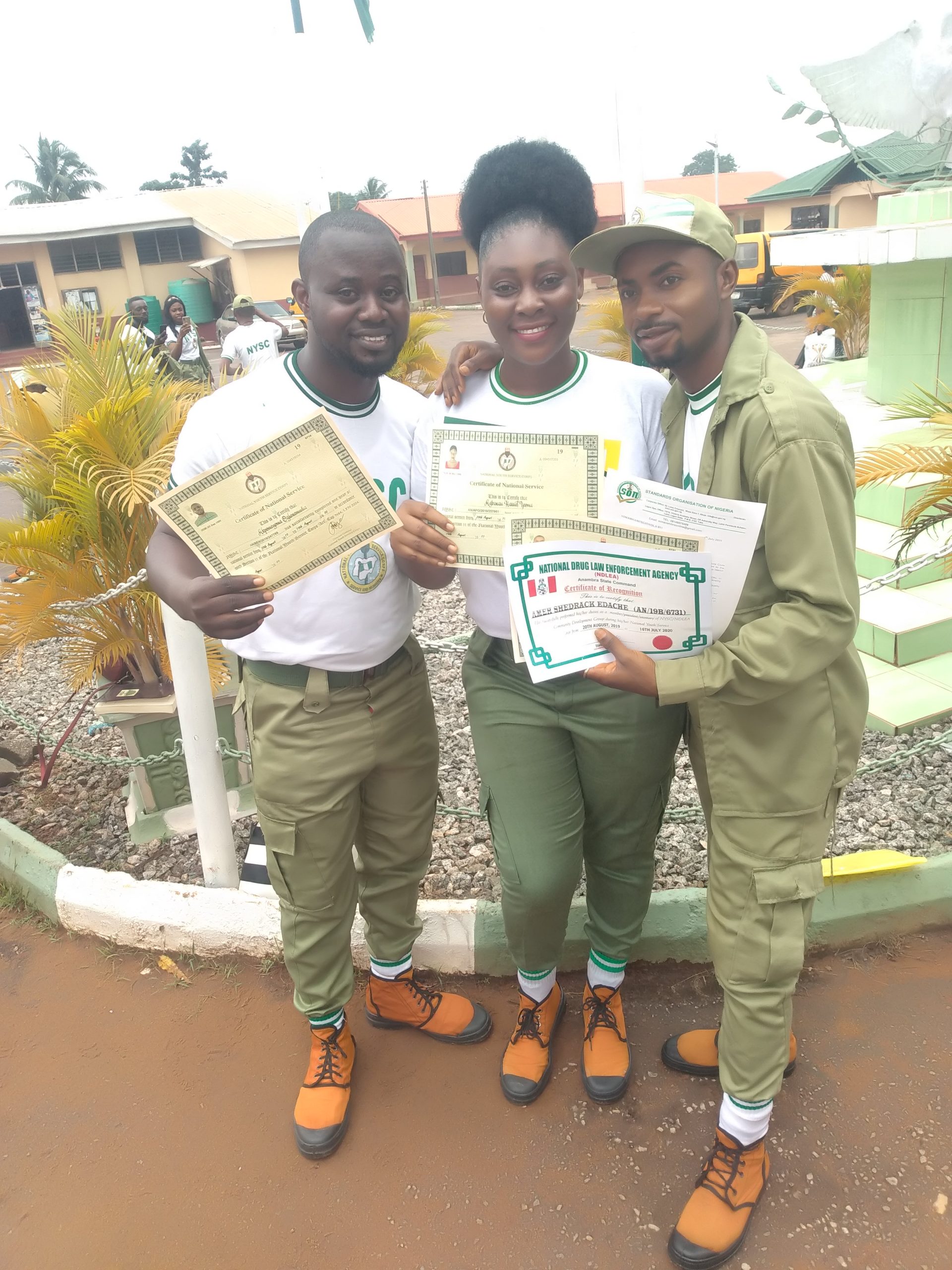 The Anambra State Government yesterday gave nine National Youth Service Corps members a reward of N1,050,000 and laptops for distinguishing themselves during their service year.
The NYSC Coordinator in the state, Mr. Kehinde Aremu, said the beneficiaries from the 2018 Batch 'C' set were honoured with the Governor's Award.
Vera Amune was adjudged the best corps member and was rewarded with N200,000.
The second-placed corps member got N150,000 while the third person received N100,000. The trio also got a laptop each for their efforts, while six corps member also honoured took home N100,000 each.
Aremu, who spoke on behalf of Governor Willie Obiano during the award ceremony, advised the awardees to be good ambassadors of both the state and the scheme.
He said: "We found you outstanding for not just being role models for your colleagues, but for other youths in the state.
"The governor is very grateful to you for your contribution to the development of the state."
Amune praised the Federal Government for the scheme.