Cadbury is a British multinational confectionery company owned by MondelÄ"z International. It is the second largest confectionery brand in the world after Wrigley's (which was acquired by Mars, Inc. in 2008, making Mars the world's largest confectionery company).
Cadbury is best known for its confectionery products including the Dairy Milk chocolate, the Creme Egg, and the Roses selection box. Cadbury was established in Birmingham, England in 1824, by John Cadbury who sold tea, coffee and drinking chocolate.
Applications are invited from interested and qualified candidates to apply for Job Vacancy at Cadbury Nigeria Plc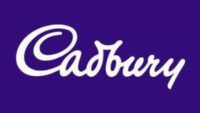 Sales Development Manager (Remote)
Job Specifications:
Full Time
Required Qualifications: BA/BSC/HND
Location: All States | Nigeria.
You lead a field sales representative team to ensure delivery of the sales strategy and achievement of annual KPIs and targets for a particular area.
You work closely with cross-functional colleagues to deliver on activation and reporting against KPIs.
How You Will Contribute
You will:
Manage, develop and motivate the team and work closely with the sales capability team to ensure delivery of training to the team.
Create and manage an annual business unit plan to deliver agreed channel revenue KPI's and targets and provide reporting as required.
Manage winning customer business relationships that facilitate "best in industry" execution of our categories.
Work closely with key stakeholders including the account team, category, activation team, sales capability and customer finance to provide the optimum return across your area.
Fully understand category and insights knowledge, coaching the team in the use of category tools to engage and influence customers to make informed decisions that will grow our categories and deliver our annual plan.
Qualifications and Requirements:
A desire to drive your future and accelerate your career and the following experience and knowledge:
Knowledge of market and routes-to-market in which Mondelēz International performs
Experience in sales
Strong organizational and analytical skills
Excellent communication and interacting skills
Solid knowledge about sales and negotiation processes
Perseverance and attention to details.
Interested and qualified candidate for "Job Vacancy at Cadbury Nigeria Plc" should click the APPLY HERE button below and start their application.