If there's one thing England fans love at a major football tournament, it's a future star, and arguably no English teenager shone more brightly than Wayne Rooney.
Rooney has just announced his retirement from the international stage after a career as one of England's most famous players – but what projected him onto the world stage?
Well, the answer to that would be Euro 2004 – Rooney's performances in Portugal that summer made sure everybody remembered the name, that's for sure.
Game 1: Group B – England 1-2 France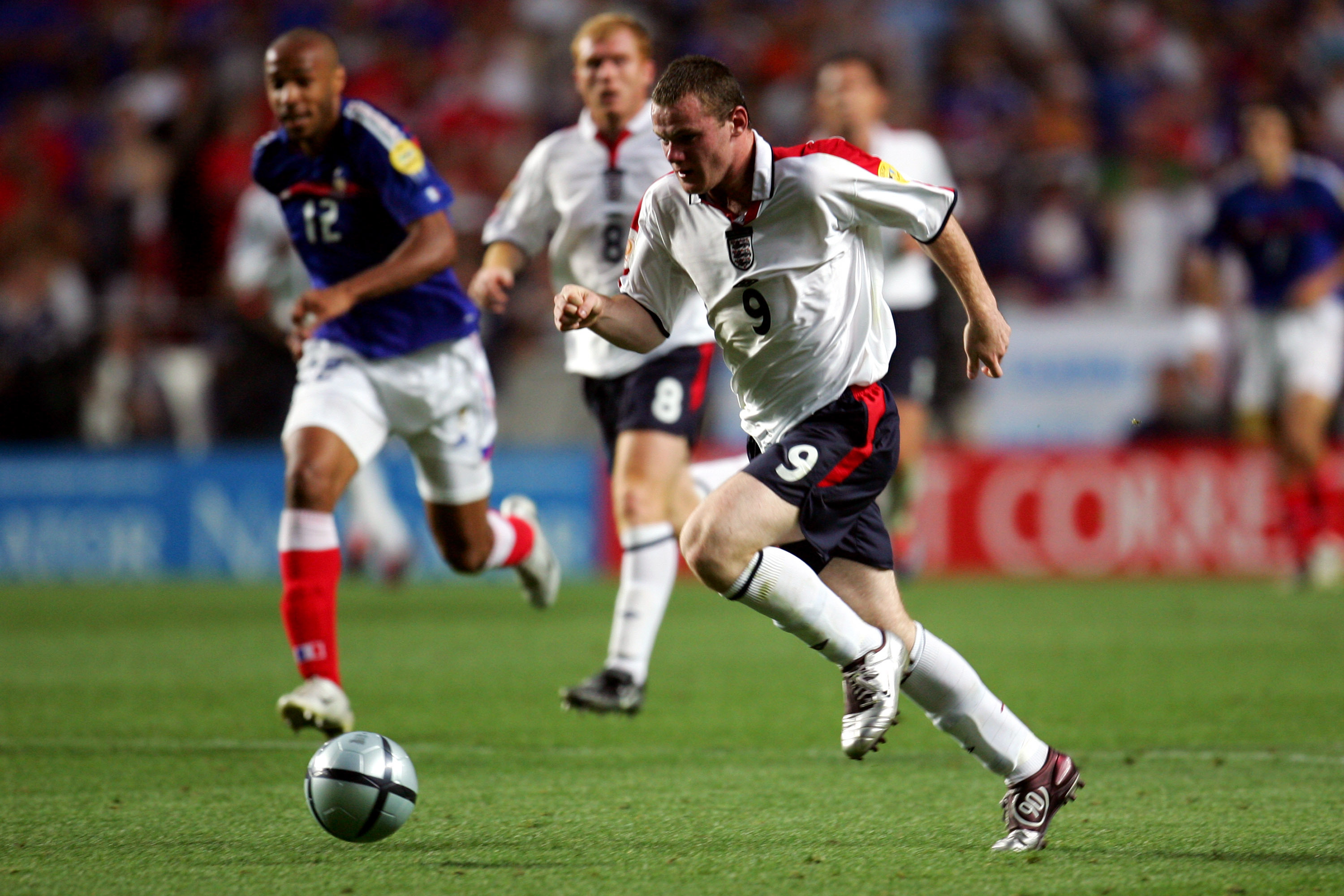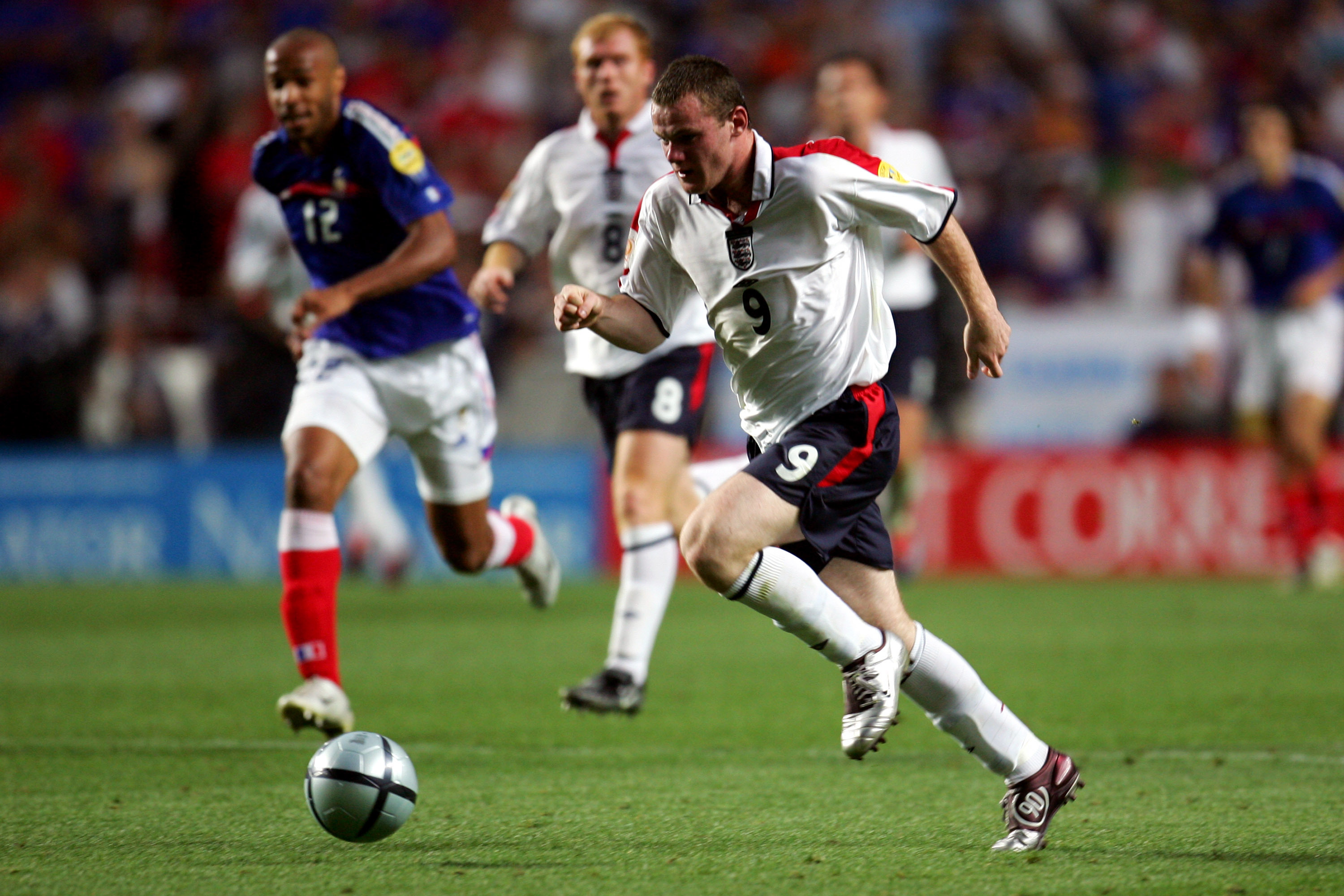 England's first game against France was a sickener.
A Three Lions side with world-class players in numerous positions began strongly, and took the lead on 38 minutes thanks to a Frank Lampard header.
Rooney was bright, creative and posed a huge threat to a France side including Zinedine Zidane, Thierry Henry and Patrick Vieira – he even won a penalty in the 72nd minute, only for David Beckham to have his shot saved.
England's inability to score a second caught up with them in stinging fashion. Zidane first netted from a free-kick in the 91st minute to level, before scoring a winner from the penalty spot two minutes later.
England might have lost, but Rooney had looked comfortable against world-class opposition, and had plenty more to offer.
Game 2: Group B – England 3-0 Switzerland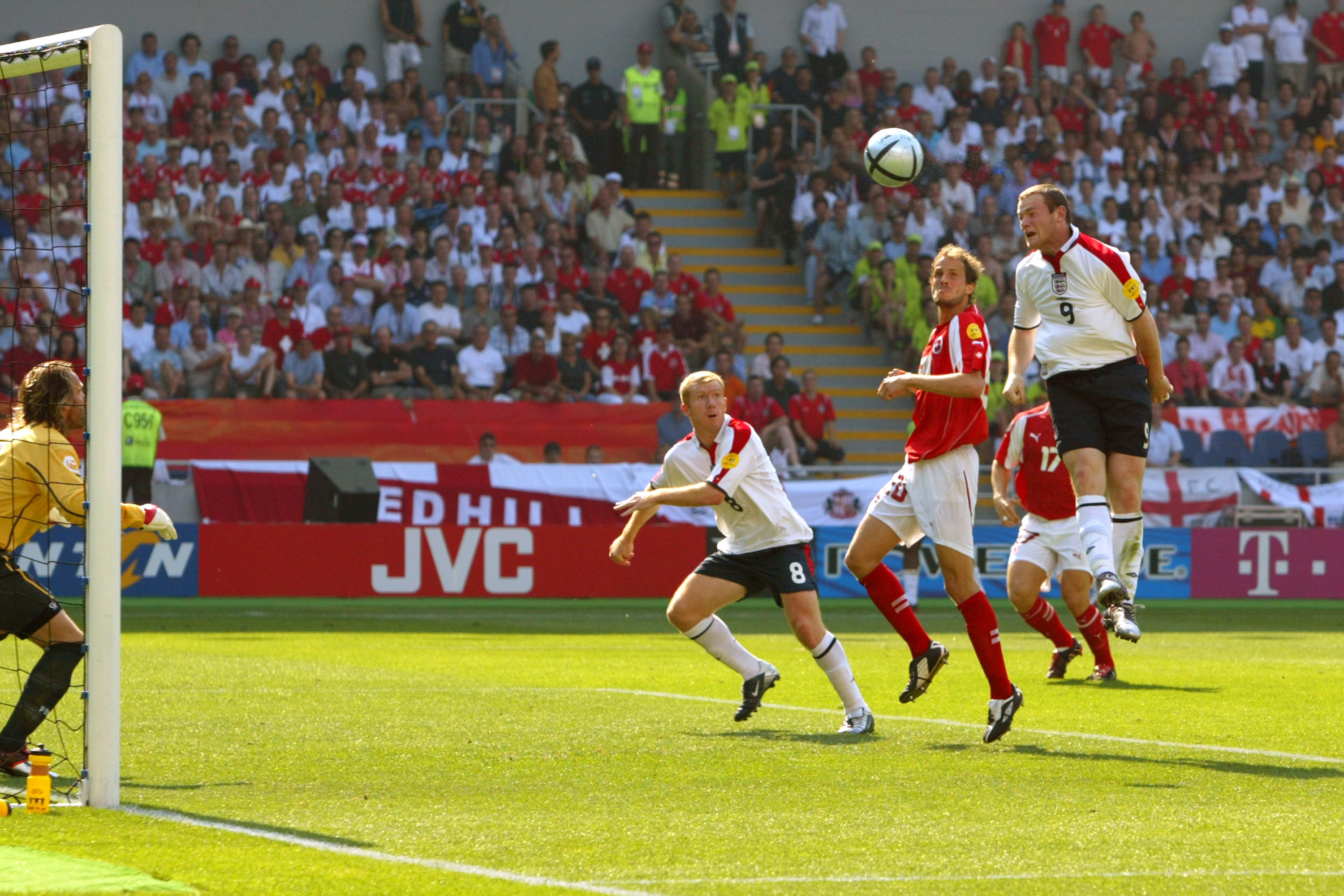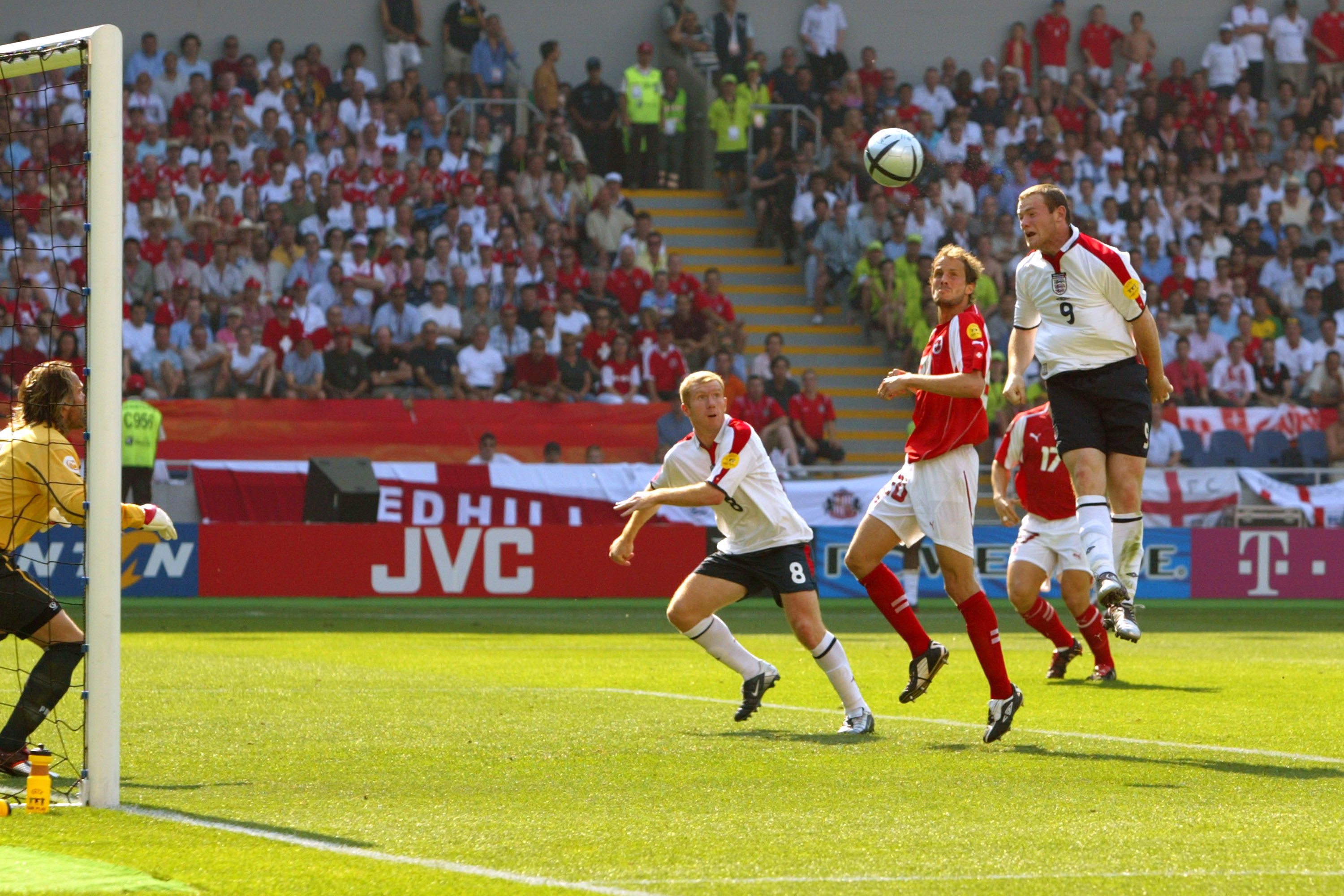 England's response needed to be strong, and it was – four days later the team bounced back in scintillating fashion.
A 3-0 victory against Switzerland was the order of the day, and Rooney's part in it could not have been greater. The 18-year-old found the net from a header in the first half, before performing a cartwheel that looked like it might turn into a back flip, but didn't.
No matter, the Everton forward still had tricks to perform, namely a goal from outside the box that rattled off the post and into the net via the goalkeeper.
Steven Gerrard wrapped things up with a third, but England weren't through to the quarter-finals yet. Could they count on more from Rooney?
Game 3: Group B – England 4-2 Croatia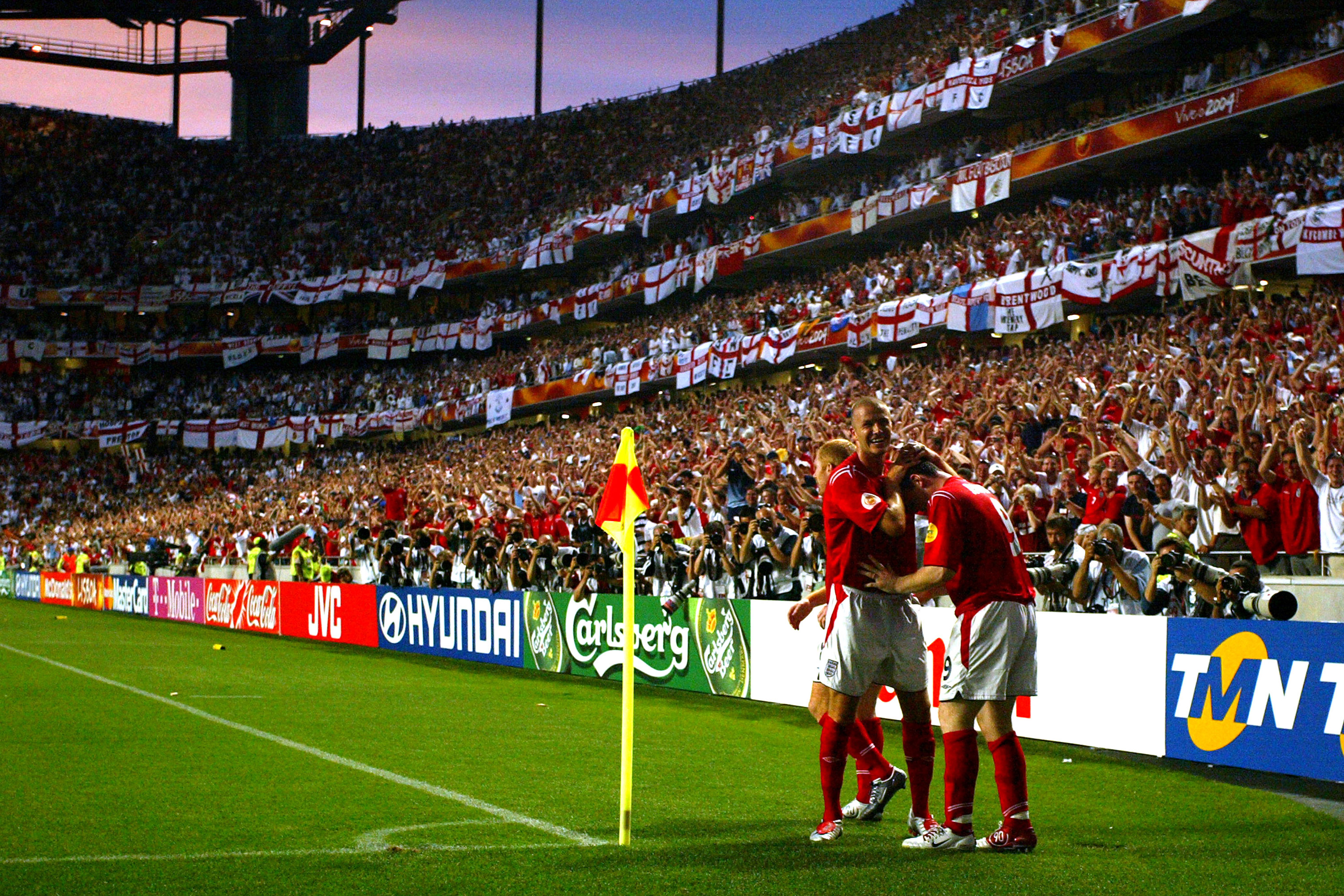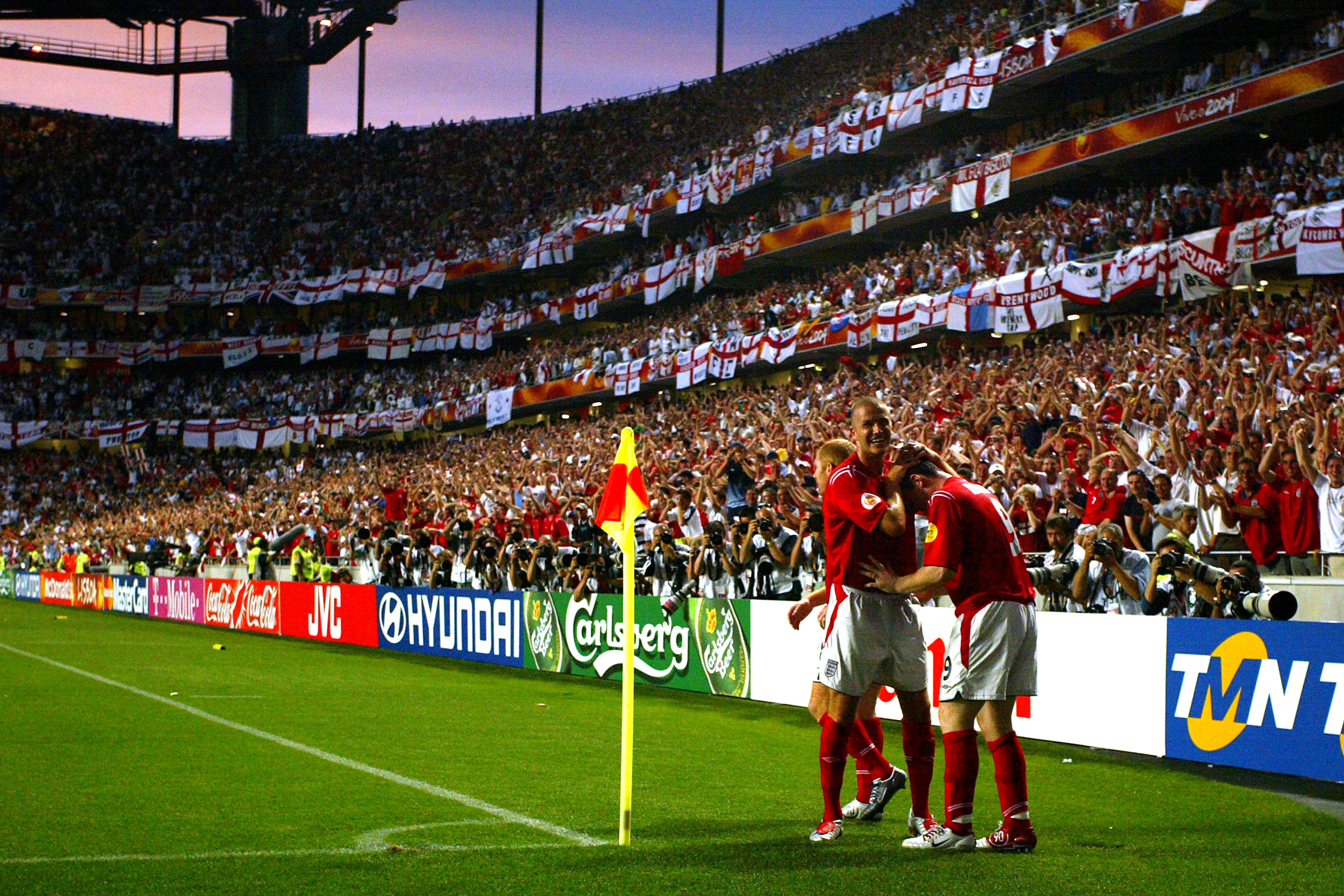 England secured their passage to the quarter-finals of the tournament with a goal-laden win over Croatia, in a game that confirmed Rooney had indeed arrived on the world stage.
A brace at a major tournament is one thing, but to score two in a row? Rooney's first was his best up until that moment, smashing past the Croatian 'keeper from 20 yards, but his second demonstrated intelligence.
Picking the ball up in the centre, Rooney played a neat one two with Michael Owen, who released him through on goal, where the forward gave the goalie the eyes before rolling the ball into the opposite corner.
England progressed as group runners-up – could Wayne continue his heroics in the knockout stage?
Game 4: Quarter-final – England v Portugal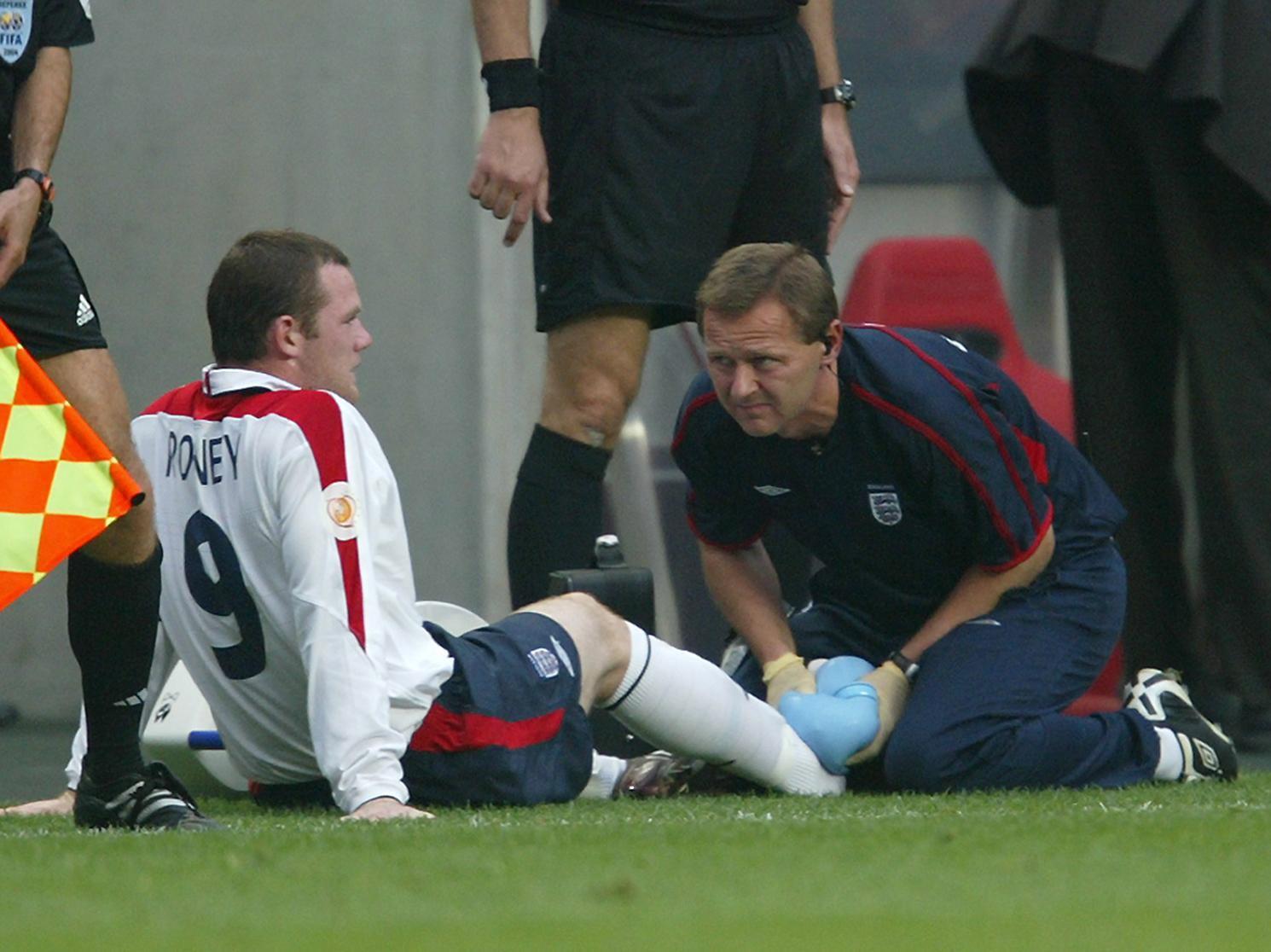 When England took to the field for their quarter-final against Portugal, they did so with just about the most talented England XI ever.
David James, Gary Neville, Sol Campbell, John Terry, Ashley Cole, David Beckham, Steven Gerrard, Frank Lampard, Paul Scholes, Michael Owen and Wayne Rooney.
Not bad, right?
Rooney among them was the story. His four goals in the group stage had England fans anticipating great things – could he further enhance his reputation? continue reading 
Source breakingnews.ie